Banyan Tree launches new storytelling platform Compass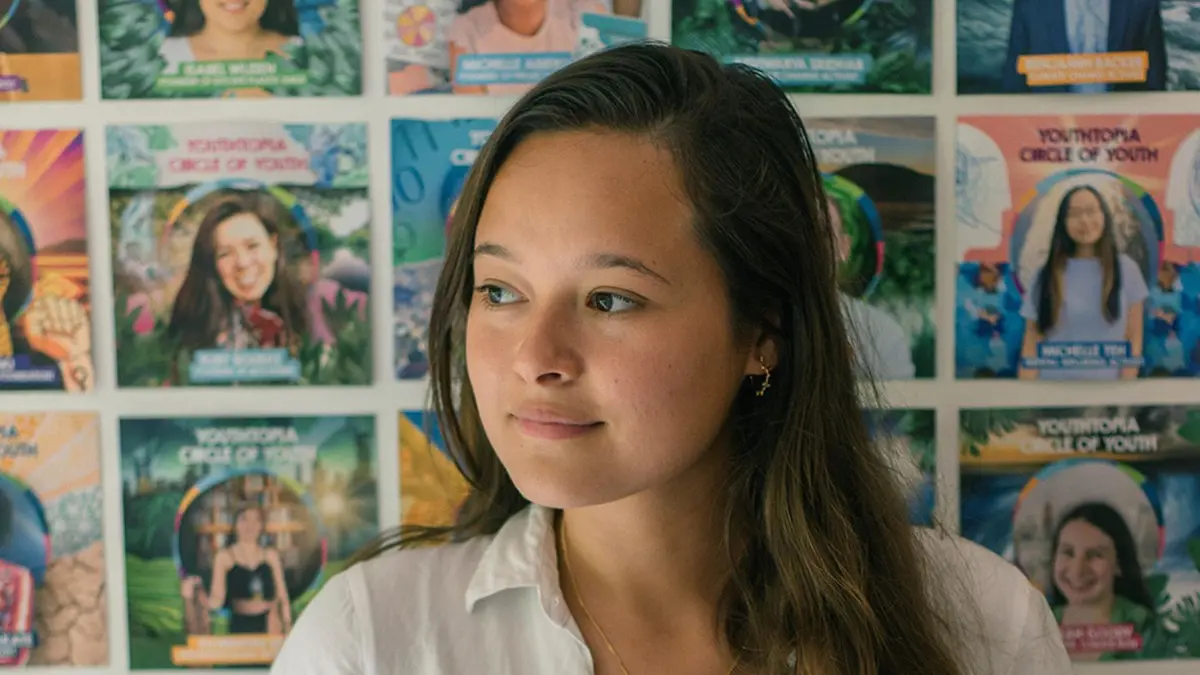 The put up Banyan Tree launches new storytelling platform Compass appeared first on TD (Travel Daily Media) Travel Daily.
As we navigate a world in transition, what does it imply to create a  higher future? The potentialities are countless, and Banyan Tree Hotels & Resorts seeks to encourage individuals onward with the launch of its new storytelling platform, Compass. 
Through podcasts, panels and interviews, Compass will highlight private narratives of frontier disruptors and change-makers as they share their inventive journeys and rituals in the direction of constructing a greater planet. Each dialogue will introduce methods to expertise the world via the lens of people that hail from various backgrounds, but are united of their ardour for reimagining the longer term whereas remaining grounded of their distinctive current and perspective. 
Compass will launch this June 2022 with its first content material collection: The Possibility Podcast. It can be hosted by Award-Winning Storyteller and TEDx speaker Mukul Bhatia, a  sustainability advocate whose work and imaginative and prescient have been lauded by worldwide media like Forbes America, The New York Times, National Geographic TV, and GQ Magazine. Bhatia states, " We are in a historic interval of transition, main us to the enquiry to go inward and re-inspect goal and tempo. This introduced us to create Compass, an intentional  medium of sluggish storytelling, created after months of planning with sustainability  mavericks at Banyan Tree HQ."
Mukul added, "As the host and creative producer, I've had  the incredible opportunity to hold space for diverse voices from various industries and  geographies, with shared human essence of envisioning a better planet."

Each of the  podcast's eight episodes will concentrate on changemakers, and their journey, our first 4 being: 
Twenty-one-year-old environmental activist and founding father of Bye Bye Plastic Bags  Melati Wijsen from Bali, Indonesia. Honoured in Time Magazine's most influential teenagers on the earth and Forbes' 30 Under 30 lists, Ms Wijsen has spoken on world levels just like the United Nations (UN) and TED, and lately co-chaired the World

Economic Forum's Global Plastic Action Partnership committee. In the premier podcast, Melati reveals the on a regular basis rituals of sensible Sustainability, making a  motion for good, making her one of the crucial highly effective changemakers on the planet.

Author, and Storyteller Jessica Nabongo from Los Angeles, USA, is the primary documented black lady to go to all 195 UN Member States. Her Instagram is full of vividly inspiring, genuine tales of her interactions with the farthest cultures on the planet. In her episode, Jessica reveals classes of kindness from her voyage and shares the longer term risk of a planet with out borders.

Sustainability Journalist, and Speaker Bandana Tewari, from Mumbai, India.  Formerly the editor-at-large and style options director of Vogue India, Ms.  Tewari has effortlessly narrated a number of the most riveting tales of sustainability in style and propagated the artwork of residing in Gandhian Context. This episode discusses the famed journalist's cathartic transfer to Bali, and the way it formed her life.
Linguist, writer and filmmaker Helena Norberg-Hodge, from Byron Bay, Australia is the winner of Goi Peace Award, and founding father of Local Futures Movement. She has spent her life researching within the wilderness of distant Himalayan cultures,  empowering the localised financial system within the area. Her eye-opening analysis is detailed in her e-book Ancient Futures; she discusses the probabilities of future created with historic knowledge in thoughts.
"The world is at a crossroads, with people seeking to re-define perspectives and create positive change. We are dedicating Compass, our first-ever storytelling platform, to the change-maker inside every person. If one person, one traveller, can create lasting positive change in the destinations they visit, what more than a hundred, or a thousand? Through life-affirming stories with our award-winning host and speakers, our first content series the  Possibility Podcast asks the question: what future are you building towards, 100 years from now?" says Ms Ho Ren Yung, senior vice chairman, Brand HQ of Banyan Tree Group. 
The put up Banyan Tree launches new storytelling platform Compass appeared first on Travel Daily.