One month after Raul Labrador led the Central District Health board in voting to take away all suggestions relating to masks from district communications and the district's web site, three of the 4 counties within the district moved into the "high" neighborhood unfold class for COVID-19, by which the U.S. Centers for Disease Control and Prevention recommends carrying masks in indoor public areas.
CDH mentioned nothing. And it'll proceed to take that tack.
"If people want to follow the CDC, I can't do anything about that," Labrador advised his fellow board members on the board's May 20 assembly. "But I don't think this board should be setting forth that policy."
Dr. Ryan Cole, one other CDH board member from Ada County, advised the board, "We know that the CDC has been publishing false data and withholding data." Speaking remotely from London, Cole mentioned, "I'm at a meeting here with world experts discussing how corrupted the federal literature is."
Cole claimed masking "has never worked and never will work for any community respiratory virus in any community setting."
Top Idaho health specialists strongly disagreed, and mentioned the CDC shouldn't be in any approach corrupt. "I think they take great pride in trying to be honest, transparent and direct, so I would disagree with that assessment," mentioned Dr. Christine Hahn, Idaho state epidemiologist.
"I have worked with the CDC for over 20 years, and for me, they're a trusted partner," she mentioned. "The CDC is not one person who is to be trusted or not trusted. The CDC is a group of dedicated people, some of whom I trained with early on, many of whom I've met through the years. They are the most hard-working, honest, down-to-earth people I have worked with in my career."
After greater than a month throughout which COVID circumstances had been down in Idaho and just one Idaho county, Payette County, strayed into the "high" neighborhood transmission degree for a single week, 4 Idaho counties hit that mark on June 16, together with Ada, Valley and Elmore counties. This previous Thursday, all three dropped again into the "medium" vary.
Hahn mentioned the swings are an indication that residents ought to take care. "What Ada County is experiencing, we're flirting on the edge between high and medium," she mentioned. "Does it really make sense for us to wear masks indoors one week, and then, whoops, we don't need to any more the next day? … I think for most people, it's going to be helpful to decide, OK, we're in this period of time while COVID is circulating, wearing a mask while in indoor settings, which is a fairly easy thing to do, might be appropriate through summer and into fall."
"I wear a mask when I go into the grocery store," she mentioned. "It's not that hard to do, I've kind of gotten used to that. I probably will do that through the summer and fall until I see what's happening with COVID."
Valley County Commissioner Elt Hasbrouck, a CDH board member who opposed Labrador's push to take away all point out of masking from CDH communications, mentioned, "They wanted to basically, in my feeling, kind of gut the whole purpose of public health." He mentioned he and Dr. Jane Young, one other Ada County board member who's a nurse practitioner, "felt like we still need to inform the public and let the public know that there's a risk out there."
Young didn't reply to a request for remark. Hasbrouck mentioned, "I think everybody understands the coronavirus situation, that it kind of comes and goes. But the rest of the board felt like, 'No, we need to get clear out of that and just kind of let the chips fall where they may.' Which I think is not our role as a public health agency."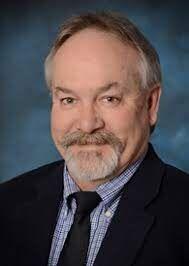 The CDH board first took up the problem at its March assembly, when Labrador mentioned he thought the CDC's steerage hadn't at all times been appropriate, and known as for any suggestions relating to youngsters and COVID-19 to come back earlier than the board for approval earlier than going out to the general public. The board at the moment requested its director, Russ Duke, to develop a coverage for the board to vote on.
At the board's April assembly, Duke offered the coverage to require board approval, which Labrador praised, saying the district wanted this extra degree of board oversight. It was accredited on a 4-2 vote, with Hasbrouck and Young dissenting.
In May, Labrador made a movement to take away all suggestions to put on masks from the CDH web site and paperwork, offering solely a hyperlink to the CDC web site for extra data. After a lot dialogue, by which board members mentioned that doubtless was acceptable at that time however would have to be reconsidered if circumstances modified, the movement carried unanimously.
"If it blows up again, which it is in other parts of the world right now, and comes back, then we'll have to come back and revisit it," Hasbrouck mentioned earlier than the vote. "I don't want to burn any bridges. I think we still need to keep this in our back pocket, if the virus does come back and hits us again. Which, who knows? We may never have to talk about this again," he mentioned to laughter, including, "We hope, we hope."
A month later, circumstances modified. But the board doesn't meet once more till August.
Betty Ann Nettleton, the board's chair and a retired nurse from Elmore County, mentioned, "If we see the necessity to call an emergency meeting, we will definitely do that. … We're looking at the community numbers and hospitalizations, management of the situation overall. That's been our goal from the start. So with all of the numbers that are coming out, various conflicting studies on masking, at the time of the meeting the numbers were somewhat different than they are now, so that's why we did what we did."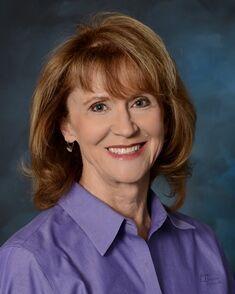 CDH spokesperson Rachel Garceau mentioned, "There's no plan to change anything, as we have not been directed by the board to do so."
"We did exactly what they directed us to do," Garceau mentioned. "We removed all CDH guidance and recommendations for masking," together with from general COVID pages on the web site and from steerage for colleges and baby care operators.
When the board took its vote May 20, it had simply been offered a white paper from its employees summarizing present scientific knowledge on masks use amongst youngsters and the effectiveness of masking in decreasing illness transmission. The white paper cited 17 U.S. steerage paperwork and peer-reviewed research documenting the effectiveness of masks in slowing the transmission of COVID-19 in class settings and the influence of mask-wearing on youngsters, which concluded there have been no adversarial health impacts and youngsters nonetheless had been capable of understand feelings when interacting with individuals carrying masks.
Cole and Labrador each disagreed with all of the research. "I think the data is negligible at best on the effects," Labrador mentioned. "But I think the moment that we recommend it, I have heard from many schools that that recommendation is seen as 'we have to do it or we're going to get in trouble.' And I think we just remain silent on it, and let people decide."
"I know people disagree with me, but I think we need to be more responsible and we need to stop pushing masks on children," Labrador mentioned.
"Silence is a statement," Young commented.
"It's a statement that you believe in freedom, that you believe in making a decision for yourself based on whatever you're comfortable with," Labrador responded.
Though a lot of the dialogue centered on youngsters, Labrador's movement eliminated all suggestions for anybody, of any age, to put on masks. He declined to reply a query from the Idaho Press about why his proposal was so broad.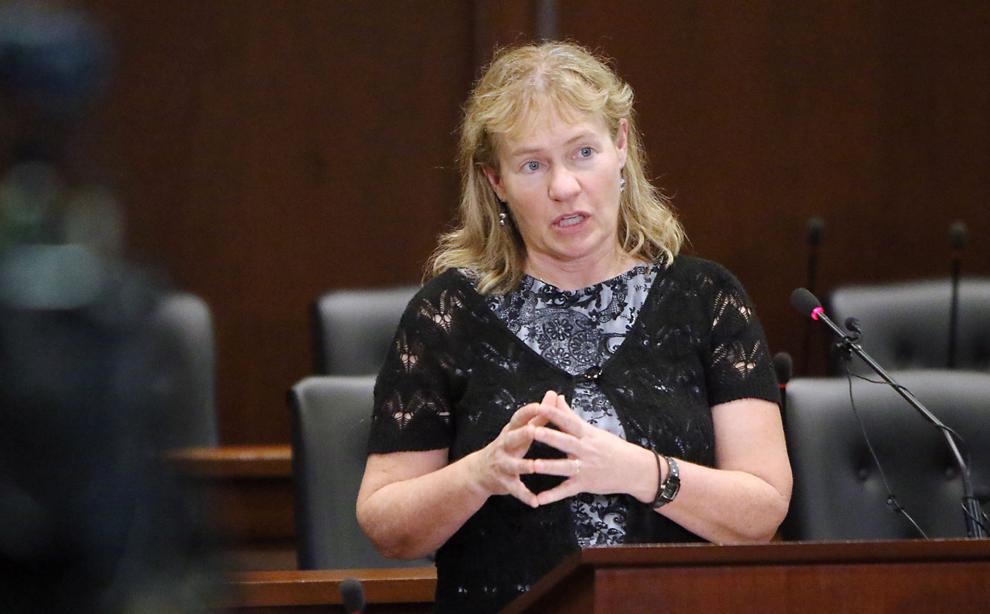 "Some scientific studies confirm what most people intuitively know, that masks interfere with basic human interaction and can have a negative impact on our children," Labrador mentioned in a press release to the Idaho Press.
A former four-term congressman who final month gained the GOP main for Idaho legal professional basic, Labrador declined an interview, and agreed solely to reply written questions; nevertheless, his assertion didn't reply many of the questions and he declined to handle follow-up questions.
"He does not have anything else to add," mentioned Labrador's marketing campaign spokesman, Brent Littlefield. "He feels his statement speaks for itself."
"In supporting a motion to remove masking recommendations from the Central District Health website, I specifically noted a concern for our children," Labrador mentioned in his written assertion, which Littlefield supplied to the Press by way of e mail. "Parents and citizens should be allowed to make their own decisions on these issues without coercion or pressure."
Dr. David Pate, former CEO of the St. Luke's Health System and a member of Idaho's coronavirus job drive, mentioned, "That board is a hot mess."
He mentioned the CDC aroused some distrust by not speaking successfully early within the pandemic, significantly when it at first didn't suggest masking, after which did. "But no, the CDC is not corrupt," Pate mentioned. He mentioned Cole shouldn't be making "wild aspersions, especially in the view that he's not speaking as a private citizen who can say whatever nonsense he wants, he's speaking as a board member of a public health agency. And therefore I think his comments that have mostly been directed at undermining public health are particularly reprehensible."
Removing all suggestions for masking from all CDH communications, Pate mentioned, "I think reflects a political influence on the CDH board, rather than a public health or scientific or epidemiologic approach."
"The science is clear now," he mentioned. "At this point in the pandemic, we have very high-quality scientific evidence to show that in fact masks will reduce your chance of being infected."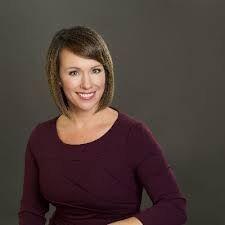 He famous that individuals who disagree don't have to go to the CDH web site or comply with suggestions they discover there. "For those people going to the website, let's be transparent, let's be honest. Let's give the facts," Pate mentioned. "Let people have the information, so that they can make the right decision for themselves."
The metropolis of Boise convened its emergency operations group after the county moved up into the "high" vary for neighborhood unfold, to think about further measures like requiring masks in metropolis buildings, however determined to stay with simply suggestions for now, in line with metropolis spokesperson Maria Weeg, for individuals to "take care of themselves and their families the best they can, by taking actions like wearing masks, getting tests if they're showing symptoms, taking all of those precautions that we know are working, staying up to date on vaccinations."
"We're certainly keeping all of that on our website," she mentioned.
CDH board vice chair Megan Blanksma declined to remark, referring inquiries to Garceau, who referred them again to the board.
Hasbrouck mentioned, "We lost the vote. And so as a board you have to reach accord. That's kind of what we're doing."
"My thought is after the first of the year, when Raul would probably go off the board and Ada County would appoint a new person, that hopefully we can come back and look at that policy change and maybe undo it. We're just going to have to live with that decision until we get new board members that feel differently."
Hasbrouck mentioned short-term masks necessities in a number of of the district's counties helped gradual the unfold of the virus when Idaho's hospitals had been overwhelmed on the peak of the pandemic. "We got to critical care in the hospitals twice," he mentioned. "We were able to get through it, thanks to the hospitals and the great job they did. That was the main reason for the mask mandate, was just to slow the spread down so that the hospitals could handle the load. We got pretty close, but it worked."
"Nobody knew how bad this was going to be at the beginning, so we may have overreacted a little bit," he mentioned, "but it's probably better to overreact than not do anything, which is kind of where we're at now."
"You can find a study that'll tell you anything you want," Hasbrouck mentioned. "I think we need to stick with the national organization, the CDC. That's what those people do. We need to use those for our information."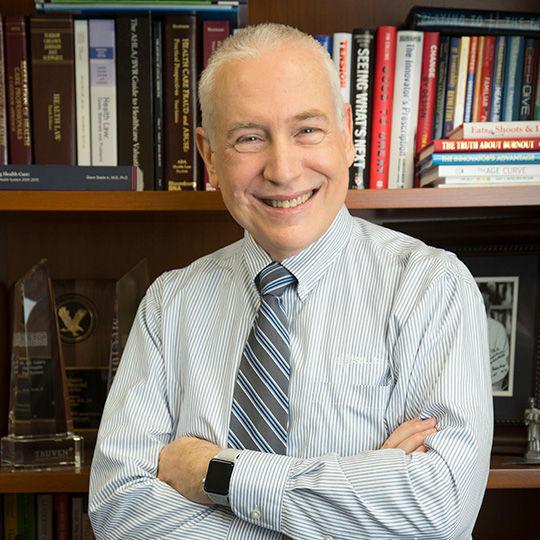 Labrador declined to reply to the Idaho Press on whether or not the transfer of three of the district's counties into the "high" class for neighborhood unfold modified his ideas on the matter; or to explain his views on authorities's accountability for sharing public data both on the health district degree or on the legal professional basic's workplace degree.
Hahn mentioned, "We hope the public is looking at multiple sources for information, not just the district health department, which has great local public health information, but also our state health site, which continues to have that type of information available, and of course the CDC's site and their recommendations." The state of Idaho continues to replace its COVID-19 web site at coronavirus.idaho.gov, she mentioned.
"I do like having all information available to the public on as many different sites as possible," Hahn mentioned. "I think that's best."
She echoed Pate that the CDC misstepped in its communications about masks early within the pandemic, however mentioned, "I think they're right on about masks right now. I think they've made it more clear that if you wear what they're calling a 'high quality mask,' this would either be the medical-surgical mask or even better a KN-95 or N-95 mask, you have very good protection."
"In the grocery store, I now wear a KN-95 mask," she mentioned. "Even if other people are not masked, I feel protected. I think that's a reasonable approach."
Idaho has seven public health districts; no different boards have reported passing related motions relating to eradicating references to masking.
"I understand the health districts are run by the boards, and that the boards ultimately decide what the health district's communications and focus … should be and are," Hahn mentioned. "Personally, I prefer an approach where the health district staff and the director are encouraged to put out as much information as possible. But I understand that the board had that authority to make those decisions."
Nettleton mentioned, "I just hope people will try to use common sense and stay safe as they proceed with having a fun summer."