Olivia Rodrigo and Lily Allen Sing "F*ck You" At Glastonbury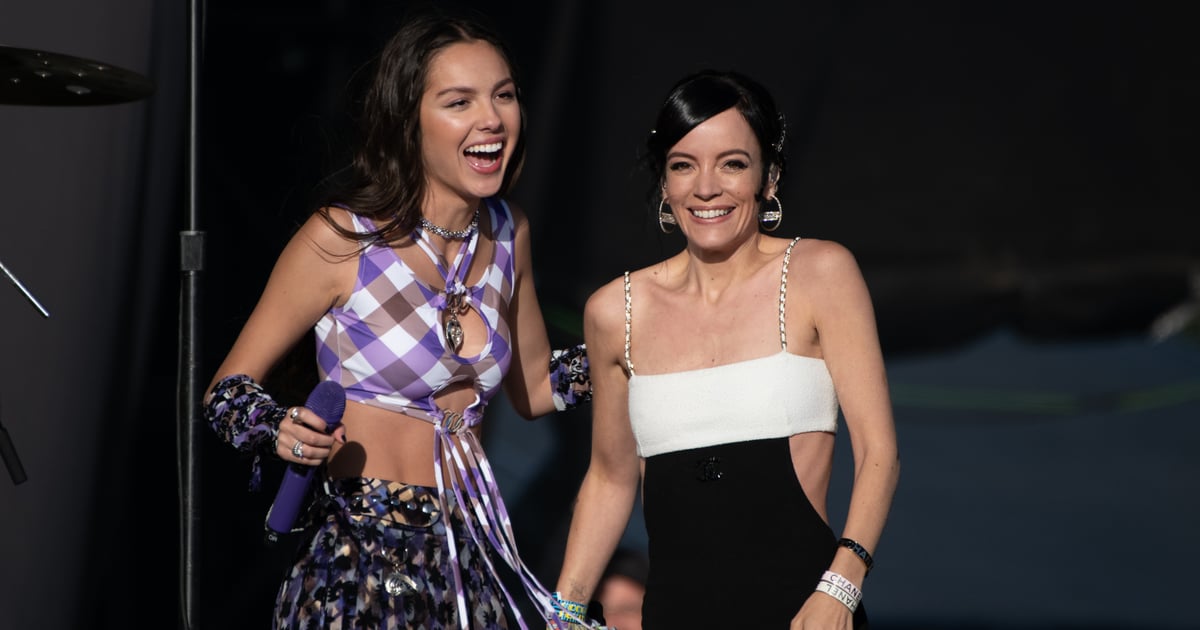 On June 25, Olivia Rodrigo ensured her first look at the Glastonbury Festival could be unforgettable when she introduced British pop star Lily Allen out onstage for a duet of Allen's "F*ck You." Rodrigo devoted the music — which incorporates lyrics like "look inside your tiny thoughts, now look a bit more durable/'Cause we're so uninspired/So sick and bored with all of the hatred you harbour" — to Supreme Court Justices Samuel Alito, Clarence Thomas, Neil Gorsuch, Amy Coney Barrett, and Brett Kavanaugh, who all voted to overturn Roe v. Wade on June 24.
"This is definitely my first Glastonbury and I'm sharing this stage with Lily, that is the largest dream come true ever," Rodrigo mentioned. "But I'm additionally equally as heartbroken about what occurred in America yesterday."
From there, the 19-year-old "driver's license" singer used her platform to denounce the Supreme Court's determination with just a little assist from Allen. "I'm devastated and terrified," Rodrigo instructed the group. "So many ladies and so many women are going to die due to this. I wished to dedicate this subsequent music to the 5 members of the Supreme Court who've confirmed us that on the finish of the day, they honestly do not give a sh*t about freedom. The music is for the justices: Samuel Alito, Clarence Thomas, Neil Gorsuch, Amy Coney Barrett, Brett Kavanaugh. We hate you! We hate you."
She and Allen then launched into a strong duet of "F*ck You," which the group joined them in singing. Before bringing out Allen, Rodrigo carried out a few of her largest hits together with "driver's license" and "happier." She additionally lined Avril Lavigne's "It's Complicated," earlier than wrapping up her first ever music competition set with "good 4 u," as reported by The Independent.
Rodrigo wasn't the one artist who blasted the Supreme Court's determination at Glastonbury over the weekend. On Friday, headliner Billie-Eilish">Billie Eilish devoted her performance of "Your Power" to everybody affected by the ruling. Elsewhere on Friday, Phoebe Bridgers led the Glastonbury crowd in a "f*ck the Supreme Court" chant.
From Rodrigo to Bridgers, it is clear that at the same time as Glastonbury was a time to take pleasure in a return to stay music occasions, the competition additionally served as a platform for artists to make their voices heard within the wake of the Supreme Court's devastating determination to overturn Roe v. Wade.