Freeform 25 Days of Christmas Schedule 2022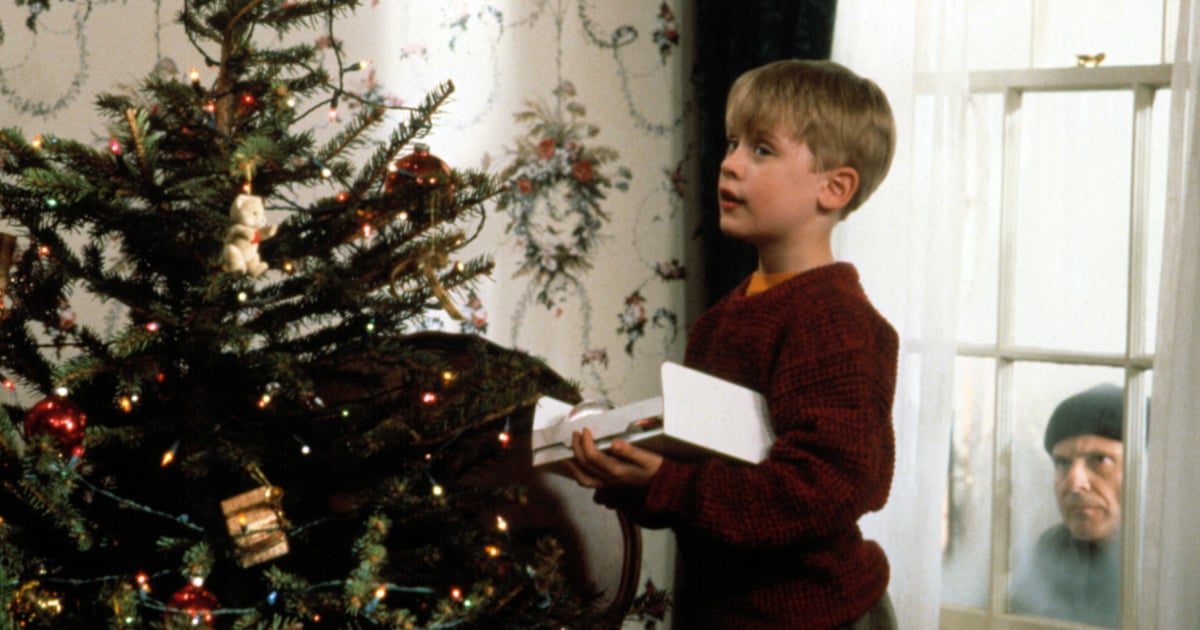 It's nearly essentially the most fantastic time of the 12 months — not less than so far as Freeform is anxious! The network has officially set its 2022 lineup for its beloved 25 Days of Christmas, filling the month of December with vacation favorites all the way in which up by way of Christmas Day.
This 12 months's month of vacation cheer contains plenty of fun holiday movies and TV specials to fill the chilly month with heat. Nostalgic classics like "Frosty the Snowman," "Rudolph the Red-Nosed Reindeer," and "Santa Claus Is Comin' to Town" are set to air a number of instances all through the month. You'll additionally discover household vacation favorites just like the Santa Clause trilogy of motion pictures, "Home Alone" and its sequels, "The Nightmare Before Christmas," "The Grinch," and plenty of others.
Scattered among the many outright Christmas-themed specials are another options for the whole family to assemble 'spherical and watch, together with a Toy Story marathon and the Freeform debut of "Frozen II." Plus, for these in search of a bit behind-the-scenes vacation magic, you possibly can take a look at the "Decorating Disney: Holiday Magic" particular.
Don't miss any of your annual vacation viewing traditions! Read on for the complete 25 Days of Christmas viewing schedule (all instances in ET).
Freeform's 2022 25 Days of Christmas Schedule
Thursday, Dec. 1
7 a.m.: "The Simpsons"
10:30 a.m.: "Family Guy"
11:30 a.m.: "The Santa Clause"
1:30 p.m.: "The Santa Clause 2"
4 p.m.: "The Santa Clause 3: The Escape Clause"
6 p.m.: "Home Alone"
8:30 p.m.: "Home Alone 2: Lost in New York"
12 a.m.: "The Simpsons"
Friday, Dec. 2
7 a.m.: "The Preacher's Wife"
9:30 a.m.: "Jingle All the Way 2"
11:35 a.m.: "Miracle on thirty fourth Street" (1994)
2:15 p.m.: "Disney's A Christmas Carol"
4:20 p.m.: "Home Alone"
6:50 p.m.: "Home Alone 2: Lost in New York"
9:30 p.m. "Dr. Seuss' The Grinch" (2018)
11:30 p.m.: "The Star" (2017)
Saturday, Dec. 3
1:30 a.m.: "The Little Drummer Boy" (1968)
7 a.m.: "The Little Drummer Boy" (1968)
7:30 a.m.: "Mickey's Once Upon a Christmas"
9 a.m.: "Mickey's Twice Upon a Christmas"
10:30 a.m.: "The Star" (2017)
12:30 p.m.: "The Santa Clause"
2:40 p.m.: "The Santa Clause 2"
5:10 p.m.: "The Santa Clause 3: The Escape Clause"
7:15 p.m.: "Dr. Seuss' The Grinch" (2018)
9:15 p.m.: "Rudolph the Red-Nosed Reindeer"
10:20 p.m.: "Frosty the Snowman"
10:50 p.m.: "Santa Claus Is Comin' to Town"
11:55 p.m.: "Disney's A Christmas Carol"
Sunday, Dec. 4
7 a.m.: "Decorating Disney: Holiday Magic"
8:05 a.m.: "Santa Buddies: The Legend of Santa Paws"
10:10 a.m.: "The Search For Santa Paws"
12:15 p.m.: "Santa Paws 2: The Santa Pups"
2:20 p.m.: "Tim Burton's The Nightmare Before Christmas"
4 p.m.: "Santa Claus Is Comin' to Town"
5:05 p.m.: "Frosty the Snowman"
5:35 p.m.: "Rudolph the Red-Nosed Reindeer"
6:40 p.m.: "Home Alone"
9:10 p.m.: "Home Alone 2: Lost in New York"
11:50 p.m.: "Daddy's Home 2"
Monday, Dec. 5
7 a.m.: "Family Guy"
10:30 a.m.: "Family Guy"
11:30 a.m.: "Holiday in Handcuffs"
1:35 p.m.: "Daddy's Home 2"
3:45 p.m.: "Home Alone"
6:15 p.m.: "Home Alone 2: Lost in New York"
8:55 p.m.: "Scrooged"
12 a.m.: "Snow"
Tuesday, Dec. 6
7 a.m.: "Stealing Christmas"
10:30 a.m.: "Family Guy"
12 p.m.: "Home Alone: The Holiday Heist"
2 p.m.: "Jingle All the Way 2"
4 p.m.: "Scrooged"
6 p.m.: "Home Alone"
8:30 p.m.: "Home Alone 2: Lost in New York"
12 a.m.: "Snow 2: Brain Freeze"
Wednesday, Dec. 7
7 a.m.: "Home Alone 3"
10:30 a.m.: "Family Guy"
11:30 a.m.: "Home Alone"
2 p.m.: "Home Alone 2: Lost in New York"
4:30 p.m.: "The Santa Clause"
6:30 p.m.: "The Santa Clause 2"
9 p.m.: "The Santa Clause 3: The Escape Clause"
12 a.m.: "The Simpsons"
Thursday, Dec. 8
7 a.m.: "Home Alone 4: Taking Back the House"
10:30 a.m.: "(*25*) Minors"
12:30 p.m.: "Mickey's Once Upon a Christmas"
2 p.m.: "Prancer Returns"
4 p.m.: "Disney's A Christmas Carol"
6 p.m.: "Home Alone" (Pop 'N Knowledge)
8:30 p.m.: "Home Alone 2: Lost in New York"
12 a.m.: "Christmas in Boston"
Friday, Dec. 9
7 a.m.: "(*25*) Minors"
9:05 a.m.: "Home Alone"
11:35 a.m.: "Home Alone 2: Lost in New York"
2:15 p.m.: "Disney and Pixar's Toy Story"
4:15 p.m.: "Disney and Pixar's Toy Story 2"
6:20 p.m.: "Disney and Pixar's Toy Story 3"
8:50 p.m.: "Disney and Pixar's Toy Story 4"
11 p.m.: "Disney and Pixar's Toy Story That Time Forgot"
11:30 p.m.: "Home Alone"
Saturday, Dec. 10
7 a.m.: "Santa Buddies: The Legend of Santa Paws" and "The Search For Santa Paws"
11:05 a.m.: "Santa Paws 2: The Santa Pups"
1:10 p.m.: "Home Alone"
3:40 p.m.: "Home Alone 2: Lost in New York"
6:20 p.m.: "Disney's Frozen"
8:50 p.m.: "Disney's Frozen II" (Freeform Premiere)
11 p.m.: "Disney's Olaf's Frozen Adventure" (Freeform Premiere)
11:30 p.m.: "Miracle on thirty fourth Street" (1994)
Sunday, Dec. 11
7 a.m.: "Prancer Returns"
9 a.m.: "(*25*) Minors"
11:05 a.m.: "Jingle All the Way 2"
1:10 p.m.: "Mickey's Twice Upon a Christmas"
2:40 p.m.: "Disney's A Christmas Carol"
4:45 p.m.: "The Santa Clause"
6:55 p.m.: "The Santa Clause 2"
9:25 p.m.: "The Santa Clause 3: The Escape Clause"
11:30 p.m.: "Last Christmas" (Freeform Premiere)
Monday, Dec. 12
7 a.m.: "Family Guy"
10:30 a.m.: "Family Guy"
1 p.m.: "Home For the Holidays" (1995)
3:30 p.m.: "Last Christmas"
6 p.m.: "Home Alone"
8:30 p.m.: "Home Alone 2: Lost in New York"
12 a.m.: "Christmas Cupid"
Tuesday, Dec. 13
7 a.m.: "Mister Magoo's Christmas Carol" (Freeform Premiere)
8 a.m.: "Kung Fu Panda Holiday"
8:30 a.m.: "The Little Drummer Boy" (1968)
10:30 a.m.: "Decorating Disney: Holiday Magic"
11:30 a.m.: "Home Alone"
2 p.m.: "Home Alone 2: Lost in New York"
4:30 p.m.: "The Santa Clause"
6:30 p.m.: "The Santa Clause 2"
9 p.m.: "The Santa Clause 3: The Escape Clause"
12 a.m.: "Snowglobe"
Wednesday, Dec. 14
7 a.m.: "Home Alone: The Holiday Heist"
10:30 a.m.: "Family Guy"
11:30 a.m.: "Almost Christmas"
2 p.m.: "The Perfect Holiday"
4 p.m.: "The Preacher's Wife"
6:30 p.m.: "Miracle on thirty fourth Street" (1994)
9 p.m.: "Disney's A Christmas Carol"
12 a.m.: "The Simpsons"
Thursday, Dec. 15
7 a.m.: "Call Me Claus"
10:30 a.m.: "The Simpsons"
12 p.m.: "The Perfect Holiday"
2 p.m.: "Jingle All the Way 2"
4 p.m.: "(*25*) Minors"
6 p.m.: "Home Alone"
8:30 p.m.: "Home Alone 2: Lost in New York"
12 a.m.: "Life-Size 2: A Christmas Eve"
Friday, Dec. 16
7 a.m.: "It's a Very Merry Muppet Christmas Movie"
9 a.m.: "The Little Drummer Boy" (1968)
9:30 a.m.: "Disney's Prep & Landing" and "Disney's Prep & Landing: Naughty vs. Nice"
10:30 a.m.: "(*25*) Minors"
12:30 p.m.: "Home Alone"
3 p.m.: "Home Alone 2: Lost in New York"
5:30 p.m.: "The Santa Clause"
7:30 p.m.: "The Santa Clause 2"
10 p.m.: "The Santa Clause 3: The Escape Clause"
12 a.m.: "Family Guy Holiday Episode"
Saturday, Dec. 17
7 a.m.: "The Little Drummer Boy" (1968)
7:30 a.m.: "Miracle on thirty fourth Street" (1994)
10 a.m.: "Home Alone"
12:30 p.m.: "Home Alone 2: Lost in New York"
3:10 p.m.: "Disney's A Christmas Carol"
5:15 p.m.: "Tim Burton's The Nightmare Before Christmas"
6:55 p.m.: "Dr. Seuss' The Grinch" (2018)
8:55 p.m.: "Home Alone"
11:25 p.m.: "Home Alone 2: Lost in New York"
Sunday, Dec. 18
7 a.m.: "Cricket on the Hearth"
8 a.m.: "Call Me Claus"
10 a.m.: "The Santa Clause"
12:10 p.m.: "The Santa Clause 2"
2:40 p.m.: "The Santa Clause 3: The Escape Clause"
4:45 p.m.: "Dr. Seuss' The Grinch" (2018)
6:45 p.m.: "Home Alone"
9:15 p.m.: "Home Alone 2: Lost in New York"
11:55 p.m.: "Scrooged"
Monday, Dec. 19
7 a.m.: "Family Guy"
10:30 a.m.: "Family Guy"
11:30 a.m.: "Home Alone"
2 p.m.: "Home Alone 2: Lost in New York"
4:30 p.m.: "Scrooged"
6:30 p.m.: "The Santa Clause"
8:30 p.m.: "The Santa Clause 2"
12 a.m.: "The Santa Clause 3: The Escape Clause"
Tuesday, Dec. 20
7 a.m.: "Family Guy"
10:30 a.m.: "Mickey's Once Upon a Christmas"
12 p.m.: "Mickey's Twice Upon a Christmas"
1:30 p.m.: "Disney's A Christmas Carol"
3:30 p.m.: "Home Alone" (Pop 'N Knowledge)
6 p.m.: "Home Alone 2: Lost in New York"
8:30 p.m.: "Last Christmas"
12 a.m.: "Prancer Returns"
Wednesday, Dec. 21
7 a.m.: "Prancer Returns"
10:30 a.m.: "Last Christmas"
1 p.m.: "Home Alone"
3:30 p.m.: "Home Alone 2: Lost in New York"
6 p.m.: "Disney's A Christmas Carol"
8 p.m.: "Disney's Olaf's Frozen Adventure"
8:30 p.m. "Frosty the Snowman"
9 p.m.: "Rudolph the Red-Nosed Reindeer"
10 p.m.: "Santa Claus Is Comin' to Town"
12 a.m.: "The Simpsons"
Thursday, Dec. 22
7 a.m.: "Santa Buddies: The Legend of Santa Paws"
9 a.m.: "The Search For Santa Paws"
11 a.m.: "Santa Paws 2: The Santa Pups"
1 p.m.: "Kung Fu Panda Holiday"
1:30 p.m.: "Mickey's Once Upon a Christmas"
3 p.m.: "Mickey's Twice Upon a Christmas"
4:30 p.m.: "The Star" (2017)
6:30 p.m.: "Santa Claus Is Comin' to Town"
7:30 p.m.: "Frosty the Snowman"
8 p.m.: "Rudolph the Red-Nosed Reindeer"
9 p.m.: "Dr. Seuss' The Grinch" (2018)
11 p.m.: "Disney's Prep & Landing"
11:30 p.m.: "Disney's Prep & Landing: Naughty vs. Nice"
12 a.m.: "The Star" (2017)
Friday, Dec. 23
7 a.m.: "Kung Fu Panda Holiday"
7:30 a.m.: "Home Alone"
10 a.m.: "Home Alone 2: Lost in New York"
12:40 p.m.: "Miracle on thirty fourth Street" (1994)
3:20 p.m.: "Tim Burton's The Nightmare Before Christmas"
5 p.m.: "Dr. Seuss' The Grinch" (2018)
7 p.m.: "Home Alone"
9:30 p.m.: "Home Alone 2: Lost in New York"
12 a.m.: "Disney's A Christmas Carol"
Saturday, Dec. 24
7 a.m.: "Love the Coopers"
9:30 a.m.: "Miracle on thirty fourth Street" (1994)
12 p.m.: "Disney's A Christmas Carol"
2 p.m.: "Home Alone 2: Lost in New York"
4:40 p.m.: "Santa Claus Is Comin' to Town"
5:45 p.m.: "Rudolph the Red-Nosed Reindeer"
6:50 p.m.: "Frosty the Snowman"
7:20 p.m.: "The Santa Clause"
9:30 p.m.: "The Santa Clause 2"
12 a.m.: "The Santa Clause 3: The Escape Clause"
Sunday, Dec. 25
7 a.m.: "Home Alone"
9:30 a.m.: "Home Alone 2: Lost in New York"
12 p.m.: "Santa Claus Is Comin' to Town"
1 p.m.: "Rudolph the Red-Nosed Reindeer"
2 p.m.: "Frosty the Snowman"
2:30 p.m.: "The Santa Clause"
4:30 p.m.: "The Santa Clause 2"
7 p.m.: "The Santa Clause 3: The Escape Clause"
9 p.m.: "Home Alone"
11:30 p.m.: "Home Alone 2: Lost in New York"